Fall 2021 Walk-In Hours
Monday – Thursday: 10am – 6pm
Friday: 10am – 1pm
Evenings and weekends by appointment only – click Book Now to see availability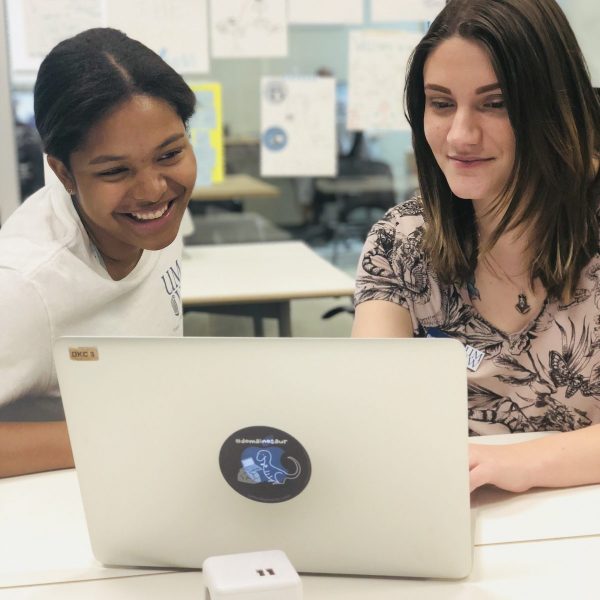 We offer one-on-one appointments both in-person in HCC 408 and virtually via Zoom.
Click the button below to book an appointment with a DKC student consultant.
The University of Mary Washington's Digital Knowledge Center provides peer support to all University students on digital projects and assignments.
Students can schedule one-on-one or small group consultations with a trained student consultant on a variety of subjects relating to common systems, technologies, and tools used in courses at UMW. Students interested in sitting down with a consultant to discuss an extra-curricular project are also welcome to schedule appointments.
The Center is located in room 408 of the Hurley Convergence Center.